How to Create "Old Parchment Paper"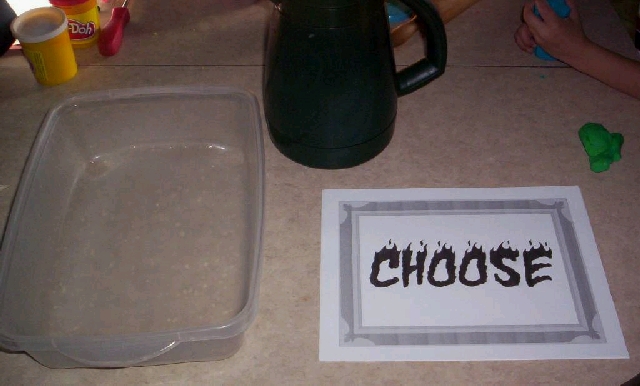 Step 1: With your computer create the sign, design, picture, spell, etc. Print this out in BLACK ( I have tried to use other colors and find that they get washed out and are very hard to read afterwords). This does not have to be a heavy printing I used "quick print" for my projects.
Step 2: Place paper in container and pour coffee over. Swirl container around so all paper is covered, let sit for about 5-15 secs. Remove paper and let excess coffee drip off. Place Paper on flat microwave safe dish (plate, lid, directly in microwave etc). Microwave on HIGH for 4 minutes.
Step 3: Remove paper from microwave. You can either leave paper like this or continue on to further "age" it.
Step 4: Take the paper and roll it "long ways". Take the roll and stand over the sink. With your lighter, light one end on fire, let burn a few seconds and then stomp out with damp cloth. Repeat process for other end. Now unroll paper and re-roll it "short-ways" and repeat the burning process of each end. Unroll paper and flatten when finished. You now have very "Old Parchment Paper"!